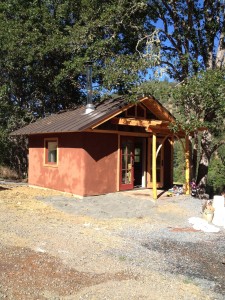 Flying Hammer Productions 2017 Spring/Summer workshops!
Southern Oregon University Workshop Series
April 15th – Intro to Natural Wall Systems focus on Cob
April 29th and 30th- Light Straw Clay infill
May 6th- Eco Roofs
May 27th- Plasters!
Each workshop is 10-5 pm and $75 per day or $300 for the whole series.
Topics to be covered via hands on job site instruction and quick morning system over views: cob and thermal mass wall systems, light straw clay wall systems, eco roof design and installation, earthen and lime plasters. This series is great for people with or without construction skills who have ever wanted to build their own natural homes or studios. Instructor Lydia Doleman has 18 years of natural building and loves to help people not have to learn the hard way!
Contact Aaron Gibson to register at gibsona2@sou.edu Registration deadline is March 31st.